Added ability to reload parent frame once user logs in or our.
MightySites allows you to create a virtual sites like http://mastersite.com/subfolder.
Such a site doesn't have own files and uses files of master site via symbolic link.
Fixed issue with absent links in category blog view.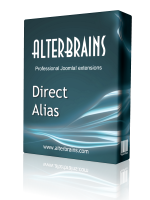 This simple and free plugin allows you to control menu item alias and have short SEF URLs without including aliases of parent menu items.
Corrected issues with K2.