'jprosilver' style for phpBB ver. 3.2.2 is available for download in customer area.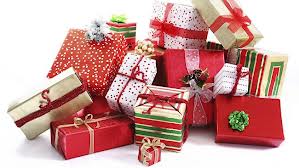 Get a 20% off storewide & make your holiday even merrier !

All you have to do is use the discount code XMAS-2017 at the time payment and make your Christmas celebrations even merrier...
Best Regards,
AlterBrains team
This Thanksgiving, Black Friday and Cyber Monday we are offering 20% off on ALL of our products except MightySites.

This special offer will end on Monday midnight.
Fix: backend menu not loaded from external data source of Extensions on Joomla 3.8.
Warning: all slave sites should be re-saved in MightySites if Extensions are loaded from another site or custom data source.
Feature: Allowed/Disallowed Content Categories settings now affect native Joomla articles search plugin and filters articles by restricted categories.
Feature: append pagination info (Page X of Y) for all meta titles and descriptions of all pages helps to have unique titles and descriptions.
Feature: new Latest Activity and Attachments module setting 'Friendly Posts Only' allows to display posts from phpBB friends only.
Feature: ability to use native Joomla mailer for all outgoing phpBB emails with editable HTML template.