Feature: phpBB 3.2 support
Note: this is the last version with Joomla 2.5 and phpBB 3.0 support.
Fix: latest activity module.
Fix: Joomla 3.6 phpBB session user, changes: use JFactory::getSession()->get('phpbb_user') to retrieve logged forum user data.
Fix: JomSocial application updated for JomSocial 4.2.4.
Fix: Joomla->phpBB timezone sync issue.
Fix: Community Builder plugin update.
Feature: new EasySocial application for EasySocial 2.0.
Feature: phpBB 3.2.0 support
Note: this is last version which supports Joomla 2.5 and phpBB 3.0
Feature: new advanced setting "Continue Survey From Last Page" allows to resume survey from last visited page.
Fix: IP-based and cookie-based flood control issues.
Fix: edit of Columns question in backend submission.
Feature: new 'Rating Table' question setting 'Results Options -> Frontend Results -> Expand Sub-Questions': displays separate results chart for each sub-question. Single chart with aggregated answers from all sub-questions is displayed if disabled (previous behavior).
Fix: Priority List improvements for mobile devices.
Feature: ability to delete previously uploaded file on survey revise.
Feature: new submit setting 'Multiple User Submissions' allows a user to pass survey multiple times.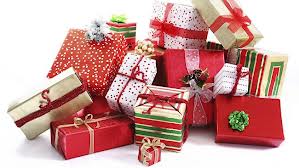 Get a 20% off storewide & make your holiday even merrier !

All you have to do is use the discount code XMAS-2016 at the time payment and make your Christmas celebrations even merrier...
Best Regards,
AlterBrains team
This Thanksgiving, Black Friday and Cyber Monday we are offering 20% off on ALL of our products.

This special offer will end on Monday midnight.