Alter Glossary 1.3.0 - introducing term synonyms
Now you can create synonyms for terms. A synonym doesn't have own essential settings except Title, State and Language. Description is inherited from parent term. Synonyms are parsed in content like usual terms, but they don't have own pages and are always linked to parent term's individual page.
You can show synonyms in category listings with terms via new setting 'Include Synonyms'. Individual term page can display term synonyms via new setting 'Show Synonyms'.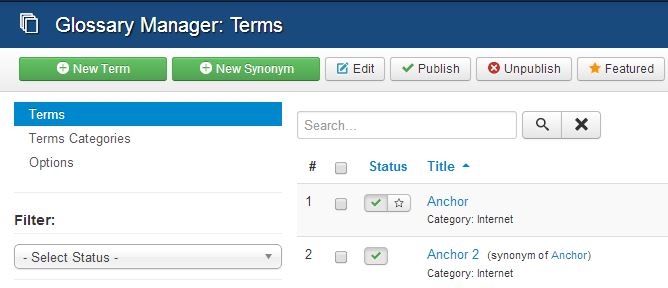 Other changes.
Fix: additional support for Chinese terms.
Feature: new component option 'Alphabet Numbers' allows to show/hide 09 filter option for alphabet filter.